What Do Dinosaurs Do?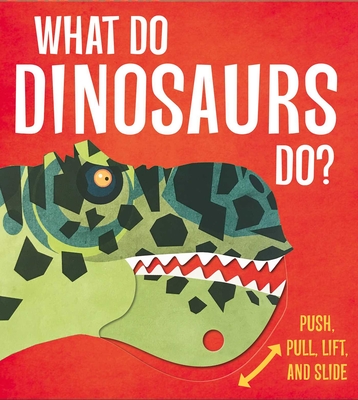 What Do Dinosaurs Do?
Out of Stock In Store (Available to Order)
Push, pull, lift, and slide the hands-on features in this board book to discover all the things dinosaurs can do!

Velociraptors stare each other down. T. rex snaps its gigantic jaws. And Brachiosaurus is so big it can't even fit on the page! Find your favorite dinosaur in this fun, interactive board book packed with tabs to lift, foldouts, and a chomping die-cut mouth on the cover!