Brain Games - Sticker by Number: Flowers & Nature (28 Images to Sticker)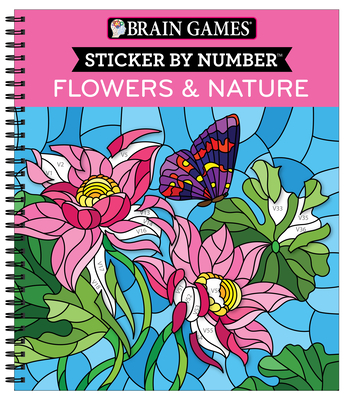 Brain Games - Sticker by Number: Flowers & Nature (28 Images to Sticker)
Out of Stock In Store
Keep your mind engaged while creating beautiful art with Sticker by Number Flowers and Nature
Includes 28 colorful stained-glass like images to sticker.
Images range in difficulty.
Spiral binding and perforated pages make the book easy to use.
Made for adults but kids can enjoy as well
As in color or paint-by-number, each design is divided into dozens of spaces. Each space has a number that corresponds to a sticker. Find the sticker, peel it, and place it in the right space. Watch as a full-colored image emerges from the original unfinished illustration.
ISBN: 9781645587606
ISBN-10: 9781645587606
Publisher: Publications International, Ltd.
Publication Date: 10/04/2021 - 12:00am
On Sale: 08/29/2021 - 12:00am
Pages: 104
Language: English
Categories