The Chosen Book Two: Come and See: A Novel Based on Season 2 of the Critically Acclaimed TV Series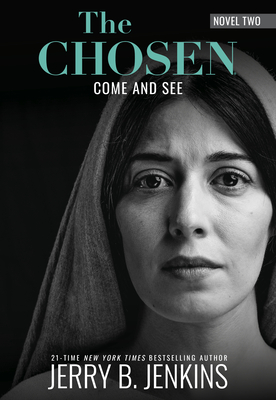 The Chosen Book Two: Come and See: A Novel Based on Season 2 of the Critically Acclaimed TV Series
Out of Stock In Store
As Jesus' ministry grew, more and more people wanted to hear and be healed by this man claiming to be the Messiah. Some were eager; others were critical and reluctant. All, by encountering Jesus, were forever changed.
Follow along with Jesus' disciples as they witness miraculous healings, confrontations with the religious establishment, growing concern among Roman officials over Jesus' popularity, and, most of all, love personified.
Based on the acclaimed TV series, The Chosen, the most amazing story ever told--the life of Jesus--gets a fresh, new telling from New York Times bestselling author Jerry B. Jenkins.
The Chosen: Come and See
captures all the action and drama in season two of
The Chosen
TV series. But it does much more than reflect the show. It also takes us into the backstory, thoughts, and motivations of key characters like Simon (who will later be called Peter), Matthew, Philip, Mary Magdalene, Simon the Zealot, and others. It helps us see them even more as very real, very human, and very much like us.
JERRY B. JENKINS has written nearly 200 books, including 21 New York Times bestsellers with total sales of more than 71 million copies. He's known for biblical fiction, end-times fiction (the Left Behind series), and many other genres. He also assisted Billy Graham with his memoirs and has written numerous sports biographies. He lives with his wife, Dianna, in Colorado Springs, Colorado. They have three grown sons, one of whom, Dallas, is the creator, cowriter, and director of The Chosen TV series.
ISBN: 9781646070213
ISBN-10: 9781646070213
Publisher: Broadstreet Publishing
Publication Date: 06/07/2022 - 12:00am
On Sale: 06/07/2022 - 12:00am
Pages: 368
Language: English
Categories