Beyond Wheat: The New Gluten-Free Cookbook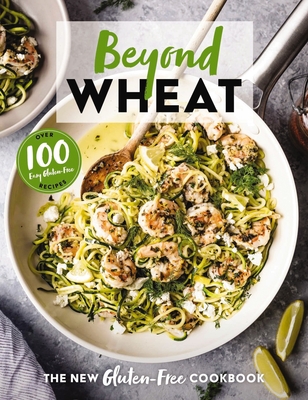 Beyond Wheat: The New Gluten-Free Cookbook
Likely On Our Shelves
With Beyond Wheat, learn how to cook gluten-free meals that will help you stay healthy without sacrificing the dishes you love!

Beyond Wheat holds the key to reducing inflammation and leading a gluten-free life that doesn't lose any of its flavor. These recipes are about more than just cutting out gluten, they include new techniques for creating dishes that won't leave you with the feeling that you're missing out. With over 100 recipes, Beyond Wheat is a comprehensive cookbook that will entice both those who are gluten-free and those who are simply looking to eat healthier or accommodate a gluten-free person in their life.
The Coastal Kitchen believes that food is the easiest way to create the connection and meaning we all need in our lives. To help build this foundation, our editors work to bring the very best recipes, techniques, and ideas from the culinary world into your home, creating books that emphasize quality, accessibility, and simplicity, and make it a bit easier to infuse your life with balance, joy, and beauty.