Gems for Kids: A Junior Scientist's Guide to Mineral Crystals and Other Natural Treasures (Junior Scientists)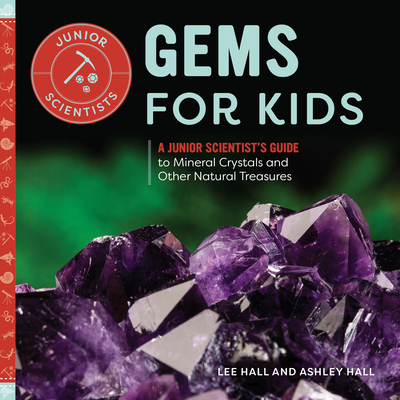 Gems for Kids: A Junior Scientist's Guide to Mineral Crystals and Other Natural Treasures (Junior Scientists)
Out of Stock In Store
Unearth our planet's glittering treasures—a fascinating book of gems for kids 6 to 9

What do dusty old rocks have to do with the shiny, colorful jewels that you see in rings and necklaces? Everything! Set off on a journey inside Earth and learn the different ways our planet uses rocks and minerals to make gemstones. Discover how some grow in red-hot magma deep underground, while others are made by animals or plants, plus fun facts about their colors, shapes, uses, and more. You'll even learn how to grow your own crystals with sugar and water!

Gems for Kids includes:

25 Different stones—Dig in to some of the world's most rare, popular, and colorful gems, from amethyst and opal to pearl and ruby.
The parts of a gem—Learn how gems are classified by things like color, shape, streak, luster, and parent minerals, and what these properties mean about where the gem came from.
Earth science basics—Explore the scientific principles behind how rocks form, how gems form inside them, and what makes them so valuable and beautiful.
Rock hounds, get ready! It's time to explore the incredible world of gems.
"
LEE HALL is a paleontologist at the Museum of the Rockies in Bozeman, Montana. Lee has loved geology since childhood. His passion was encouraged by his mother, who bought him minerals and fossils in rock shops, and by his father, who took him to bookshops and libraries for geology and paleontology books.
"

ASHLEY HALL is a paleontologist, naturalist, and science communicator whose passion is teaching everyone about the natural world. She has loved dinosaurs since she was four years old and has spent her career educating kids about paleontology.