Self-Learning: Learn How to Increase Your Problem- Solving Skills and Memory and Teach Yourself Anything, along with How to Skyrocket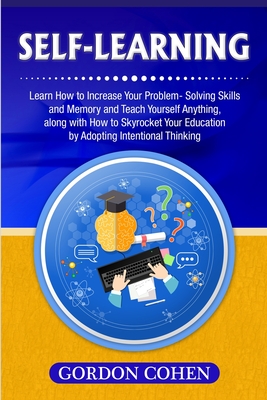 Self-Learning: Learn How to Increase Your Problem- Solving Skills and Memory and Teach Yourself Anything, along with How to Skyrocket
Out of Stock In Store
You are about to embark on an interesting journey that could transform you in ways you never thought possible...
This book will help you sort through the tangled mess that is self-learning.

It will do so by helping you master problem-solving skills, memorization, and intentional thinking.

In addition, you will learn how you can adopt a "success mindset" that can get you wherever you need to go.

You will discover how self-learning differs from group studying or traditional classroom studying, its advantages, and how it can make your life better.

The chapters that make up this book contain practical exercises selected to help you master the art of self-education as painlessly as possible.
Here's just a tiny fraction of what you'll discover:
Problem Solving
Memory and Self-Learning
Intentional Thinking & Mindset How to Skyrocket Your Education by Adopting Intentional Thinking and a Success Mindset
How to Overcome Self-Learning Obstacles & Procrastination
And much, much more
So if you want to learn more about self-learning, then scroll up and click "add to cart"
ISBN: 9781647485009
ISBN-10: 9781647485009
Publisher: Bravex Publications
Publication Date: 02/08/2020 - 12:00am
On Sale: 02/08/2020 - 12:00am
Pages: 126
Language: English
Categories
Personal Growth - Memory Improvement