Forgotten Battles and American Memory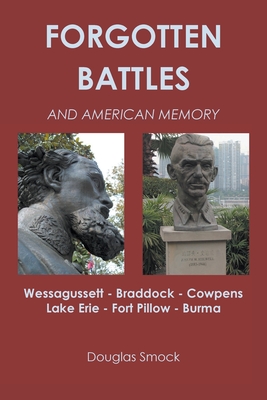 Forgotten Battles and American Memory
Out of Stock In Store
Forgotten Battles and American Memory is a military history book that brings to life long-ignored important conflicts through personal stories. Key figures include George Washington, Myles Standish, Daniel Morgan, Banastre Tarleton, Benjamin Franklin, Oliver Hazard Perry, Nathan Bedford Forest, Joseph Stilwell, Chiang Kai-shek, and George Marshall. The battles covered are the Plymouth Plantation militia attack on the Massachusett Tribe, the defeat of General Edward Braddock in the French and Indian War, Cowpens in the Revolutionary War, the Battle of Lake Erie in the War of 1812, the Fort Pillow Massacre in the Civil War, and the Battle for the Burma Road in World War II. The book also examines why the battles were lost to history and why they are still important today. In some cases, controversies remain, ranging from the depiction of Myles Standish on the Massachusetts flag to statues of Nathan Bedford Forrest. The book includes some never-reported information on the Battle for the Burma Road and the role of Pennsylvania militia in the War of 1812.
ISBN: 9781662475238
ISBN-10: 9781662475238
Publisher: Page Publishing, Inc.
Publication Date: 04/19/2022 - 12:00am
On Sale: 04/19/2022 - 12:00am
Pages: 232
Language: English
Categories