Cutting the Cord: The Cell Phone Has Transformed Humanity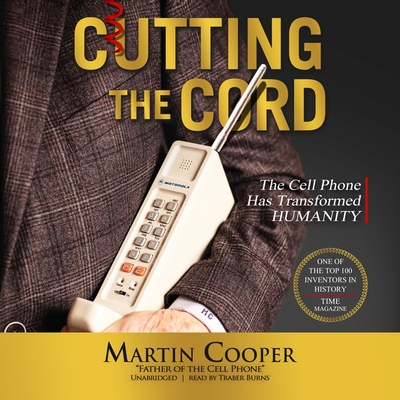 Cutting the Cord: The Cell Phone Has Transformed Humanity
One of Time Magazine's Top 100 Inventors in History shares an insider's story of the cellphone, how it changed the world--and a view of where it's headed.
While at Motorola in the 1970s, wireless communications pioneer Martin Cooper invented the first handheld mobile phone. But the cellphone as we know it today almost didn't happen. Now, in Cutting the Cord, Cooper takes listeners inside the stunning breakthroughs, devastating failures, and political battles in the quest to revolutionize--and control--how people communicate. It's a dramatic tale involving brilliant engineers, government regulators, lobbyists, police, quartz crystals, and a horse.
Industry skirmishes sparked a political war in Washington to prevent a monopolistic company from dominating telecommunications. The drama culminated in the first-ever public call made on a handheld, portable telephone--by Cooper himself.
The story of the cell phone has much to teach about innovation, strategy, and management. But the story of wireless communications is far from finished. This book also relates Cooper's vision of the future. From the way we work and the way children learn to the ways we approach medicine and healthcare, advances in the cellphone will continue to reshape our world for the better.
ISBN: 9781665025522
ISBN-10: 9781665025522
Publisher: Blackstone Publishing
Publication Date: 04/06/2021 - 12:00am
On Sale: 04/06/2021 - 12:00am
Language: English
Categories
Mobile & Wireless Communications