A Savage Reign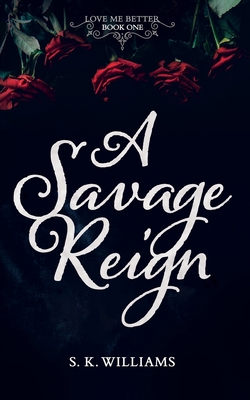 A Savage Reign
Out of Stock In Store
Reign-My entire life, I dealt with people telling me I wasn't this or I wasn't that. Most of my life I felt like I wasn't good enough, for anything . . . I was sick of it.
She was finally at a place in her life where she was happy-great career, an amazing home, the best dog, and a past that she was more than okay with leaving behind her. The only thing that could disrupt this newfound happiness? The dark and sexy new hire at her job.
Carter-I would love to be the man who could tell you I would give up my family name, the money, the world, and all the power, if that meant I could spend all my time with you. Your heart is the purest thing I've known. You made me start to care about myself. You inspire me to work for something I want instead of running scared.
He never wanted a relationship. Carter's only plans when he moved down south were to get away from his former life as the prince of DC and start over. Imagine his surprise when Reign, the sexy spitfire at his new job, gave him a feeling he'd never had before.
Neither is prepared for the journey they are about to embark on together. Through ups and downs, breakups and make-ups, and tragedy, Reign and Carter will have their rocky relationship tested more than they could have ever thought possible.
ISBN: 9781665302197
ISBN-10: 9781665302197
Publisher: Lanier Press
Publication Date: 04/26/2022 - 12:00am
On Sale: 04/26/2022 - 12:00am
Pages: 344
Language: English
Categories