A Teacher's Journey: K-12 American Education: What They Didn't Teach You in College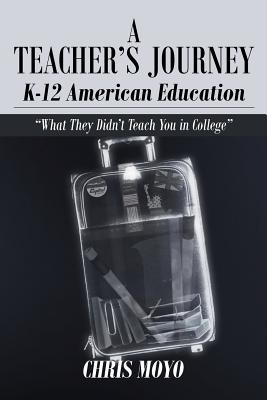 A Teacher's Journey: K-12 American Education: What They Didn't Teach You in College
Out of Stock In Store
American K-12 Education: What they didn't teach you at the university/college is a personal journey of a teacher as well as an outside look at the education in America today. Through the journey this teacher faces many challenges which many of today's teachers face as the education in America goes through its sometimes chaotic process of reforms. The book is a dialogue and therefore calls for a serious discussion about how students are being educated as well as how teachers need to be empowered rather than vilified through the unions that represent them. Chris Moyo brings together over eleven years of classroom experience in schools in Kentucky. His infusion of cultural experience will leave you in stitches at times and the way he views education is truly refreshing.
ISBN: 9781683486831
ISBN-10: 9781683486831
Publisher: Page Publishing, Inc.
Publication Date: 07/09/2016 - 12:00am
On Sale: 07/09/2016 - 12:00am
Pages: 70
Language: English
Categories