Books N Bros: 44 Inspiring Books for Black Boys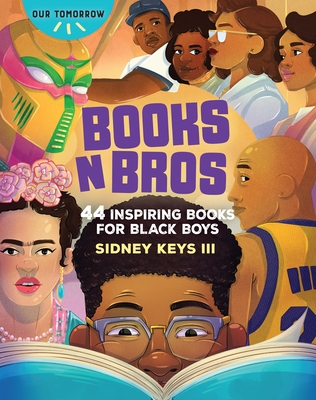 Books N Bros: 44 Inspiring Books for Black Boys
Pre-Order (Not Yet Published)
Teen entrepreneur Sidney Keys III of Books N Bros spreads his love of literacy.
In
Books N Bros
, Sidney Keys III shares the story of his mission to encourage reading among boys, advice for how other kids can do it too, and reviews of over 40 of the best books to empower boys of color--from classics to fantasy and more. After an introductory story about Sidney's journey to become an entrepreneur and literacy advocate, his book recommendations are divided into chapters on history; biographies; novels, short stories and poems; comics and graphic novels; superheroes and science fiction; family and community; and money and careers. Featured are some of the biggest names in children's literature, including Jason Reynolds, Nic Stone, Angie Thomas, Jerry Craft, Rita Williams Garcia, Kekla Magoon, Ty Allan Jackson, and others.
Sidney Keys III is a rising teen entrepreneur. At the young age of 10, he decided to take his love for reading to the next level and create Books N Bros, a book club to empower boys while advocating for African American literacy. Keys offers kids a place to be mentored by their "Big Bros" and connect over a shared love for reading. He has made appearances on Cartoon Network, Good Morning America, Today with Hoda and Jenna, CNN, MARVEL Hero Project on Disney+, and in Oprah's O magazine and the Huffington Post. His mission is to advocate for boys' literacy to combat the stereotype that boys don't read as much as girls. In celebration of Black History Month, Cartoon Network has released Drawn to Making it Happen, with an installment of the series featuring Sidney.