Happy Easter Coloring Book For Kids Ages 4-8: Easter Egg Coloring Book for Children &Teens Funny Happy Easter Coloring Book for Boys and Girls with Un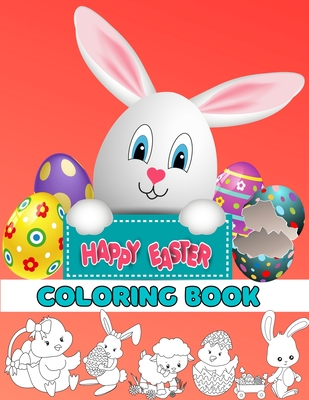 Happy Easter Coloring Book For Kids Ages 4-8: Easter Egg Coloring Book for Children &Teens Funny Happy Easter Coloring Book for Boys and Girls with Un
Backordered
Spring is in the air and at this special time of year, children love to celebrate the wonder of Easter.
This great Happy Easter Coloring Book For Kids will have your child saying hooray for Spring once they take a peek inside
Why will you love this cute Easter Coloring Book?:
PREMIUM GLOSSY COVER
CUTE & FUN colouring designs on single-sided pages only to minimize bleed-through
UNIQUE & ENTERTAINING SCENES depicting children dressed up, an Easter egg hunt, an Easter parade, butterflies, candy, Easter eggs, Easter baskets, Easter wreaths, and so much more
WIDE VARIETY of age appropriate pages to color, suitable for kids of all ages such as preschool, toddler, and maybe even tweens and teens
EXTRA LARGE COLORING PAGES: 8.5 x 11 inches
Each image will have your child laughing and joyfully coloring in the coolest easter ever
If your child loves rabbits, spring chicks and other cute and adorable animals like bunnies, puppies and kittens, they'll love this special and heartwarming kids coloring book and Easter book for kids.
THE PERFECT EASTER GIFT FOR KIDS
ISBN: 9781716168932
ISBN-10: 9781716168932
Publisher: Molly Osborne
Publication Date: 01/30/2021 - 12:00am
On Sale: 01/30/2021 - 12:00am
Pages: 104
Language: English
Categories
Holidays & Celebrations - Easter & Lent