Flowers and Girls coloring book for adults -InspirationalColoring Book Adult-Girls and Flower Coloring Book-Floribunda Flower Coloring Book-Stress Rel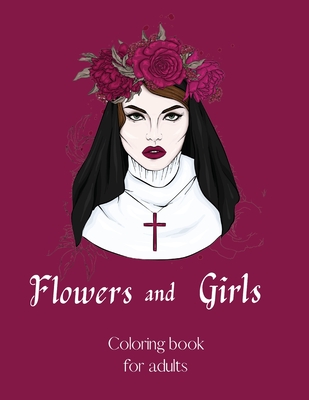 Flowers and Girls coloring book for adults -InspirationalColoring Book Adult-Girls and Flower Coloring Book-Floribunda Flower Coloring Book-Stress Rel
Backordered
This special book created with great care for every detail is a great way to bring you back to calm and relaxation.
♥It offers unique images to express your creativity and create something special. Express your imagination in every illustration and create your own masterpiece.
♥Each page represents the beauty that comes from within. Unique floral patterns, beautiful and charming girls are waiting for you.
★The pages are printed on one side of white paper. Each image is placed on its own page to reduce bleed-through.
★The book contains 40 unique coloring pages. Great for all women and men at any skill level, that want to release all the stress.
♥It also could be an awesome gift idea for all the special people for you.
♥Enjoy your relaxation.
ISBN: 9781716173721
ISBN-10: 9781716173721
Publisher: Gorbate Victor
Publication Date: 01/30/2021 - 12:00am
On Sale: 01/30/2021 - 12:00am
Pages: 88
Language: English
Categories