Adult Mix Coloring Book-50 Amazing Illustrations for Relaxation-Adult Coloring Book Fantasy-Adult Nature Coloring Book- Flower Adult Coloring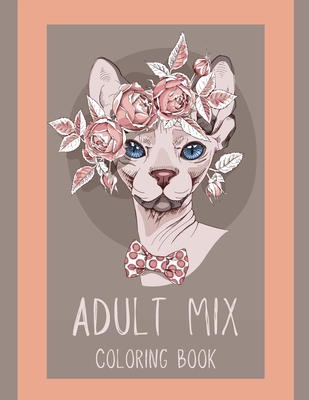 Adult Mix Coloring Book-50 Amazing Illustrations for Relaxation-Adult Coloring Book Fantasy-Adult Nature Coloring Book- Flower Adult Coloring
Backordered
An easy way to escape the daily routine and relax.
♥Let your creativity run wild and the stress-relieving schemes take you to a world of relaxation, imagination, and lots of imagination. ♥Take some time for yourself and embrace the calm and connect with your inner artist to create something unique.
★Various levels of complexity will keep you excited and color-inspired Many different themes to choose from: animals, fish, birds, mandalas, decorative art, and much more. ★Perfect for any skill level, also great for boosting your skills and developing your creative side.
★The book contains 50 unique coloring pages, each image placed on its own page with a black back to reduce bleed-through.
♥♥♥Scroll to the top of the page and click the "Add to Cart" button
ISBN: 9781716173769
ISBN-10: 9781716173769
Publisher: Gorbate Victor
Publication Date: 01/30/2021 - 12:00am
On Sale: 01/30/2021 - 12:00am
Pages: 108
Language: English
Categories