Wedding Guest Book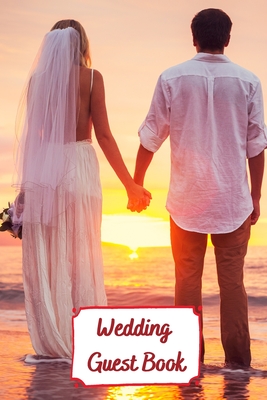 Immortalize the special memories of your event with this beautifully designed guest book.
This Wedding Guest Book can be used by couples as a wedding planner, writing down the names of the guests and other information about them such as an address, phone nr and their answer to their wedding invitation.
Also, it can be handed to the visitors at the wedding to put down their wishes for the sweet couple. In years it will become a valuable memory for the wedded couple.
Get your copy now
Wedding Guest Book Details :
-6"x9", pure white
-120 Pages
-Thought Matte Paperback Cover
- Softback Cover -Professional trade paperback binding.
ISBN: 9781716183027
ISBN-10: 9781716183027
Publisher: Addison Greer
Publication Date: 01/27/2021 - 12:00am
On Sale: 01/27/2021 - 12:00am
Pages: 122
Language: English
Categories
Marriage & Long Term Relationships