The Awakening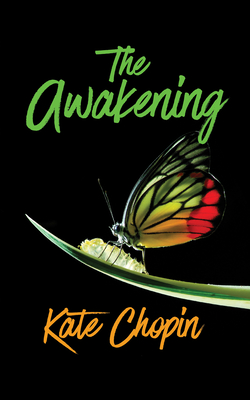 The Awakening
Out of Stock In Store
First published in 1899, this compelling novel shocked readers with its honest treatment of female marital infidelity.
Audiences accustomed to the pieties of late Victorian romantic fiction were taken aback by Chopin's daring portrayal of twenty-eight-year-old protagonist Edna Pontellier and her struggle to negotiate love and motherhood. She is a woman trapped in a stifling marriage who seeks and finds passionate physical love outside the straitened confines of her domestic situation. This sensuous book tells of the woman's abandonment of her family, her seduction, and her awakening to desires and passions that threatened to consume her. The novel so disturbed critics and the public that it was banished for decades afterward. Aside from its unusually frank treatment of a then-controversial subject, the novel is widely admired today for its literary qualities. It is hailed as a work that is beautifully written, and uninhibited in its treatment of infidelity. Few novels have plumbed the psychology of a woman in search of self-discovery who turns away from conventions and becomes involved in an illicit relationship with the perception, artistry, and honesty that Kate Chopin brought to
The Awakening.
This powerful and provocative reading experience, rooted firmly in the romantic tradition of Herman Melville and Emily Dickinson has been hailed as an early vision of woman's emancipation. This sensitive, innovative combination of realistic narrative and psychological complexity contributed to the birth of American modernist literature and has been hailed as the catalyst to creating a genre that inspired authors such as William Faulkner and Ernest Hemingway.
ISBN: 9781722503420
ISBN-10: 9781722503420
Publisher: G&D Media
Publication Date: 06/29/2020 - 12:00am
On Sale: 06/29/2020 - 12:00am
Pages: 244
Language: English
Categories