Closely Harbored Secrets (Seaside Café Mysteries)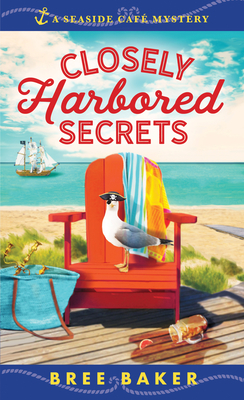 Closely Harbored Secrets (Seaside Café Mysteries)
Out of Stock In Store
In the fifth book of the popular Seaside Café Mysteries, Closely Harbored Secrets, Everly Swan just wants to make Halloween-themed treats and specialty teas for her customers. But when it seems that she's being haunted by the phantom of a sailor straight out of a ghost story, her plans are capsized. Could this be the bitter end for Everly?
Hitting all the sweet-tea spots, this series is:
A delightful Tea Shop and Café Culinary Mystery
The ideal cozy beach read
Perfect for fans of Laura Childs and Kate Carlisle
It's almost Halloween, and the small island of Charm, North Carolina is decked out for the festivities. When Everly Swan agrees to close her iced tea shop early to help her aunts host their annual haunted historic walking tour, she expects some good-natured spooks. But the night turns grave when one of the ghostly actors is found dead. To complicate matters, the victim scratched Everly's name into the ground before she died, making her a key suspect.
The murder mystery heats up when Everly's potential boo, Detective Grady, takes the case—and he definitely doesn't want her getting involved. Will their seaside romance be threatened by all the ghostly drama? But when a phantom sailor straight out of local legend starts leaving Everly threatening messages, she has to get involved… With a local election under way, ghosts on the loose, and a search for long-lost buried treasure, Everly can't help but stir the pot!
The fifth tea cozy in Bree Baker's acclaimed Seaside Café Mystery series, Closely Harbored Secrets is culinary fiction with a frighteningly fun twist!
INCLUDES DELICIOUS FOOD AND DRINK RECIPES
Bree Baker is a Midwestern writer obsessed with small-town hijinks, sweet tea, and the sea. She's been telling stories to her friends, family, and strangers for as long as she can remember, and more often than not, those stories feature a warm ocean breeze and a recipe she's sure to ruin. Now she's working on those fancy cooking skills and dreaming up adventures for the Seaside Café mysteries. Bree is a member of Sisters in Crime, International Thriller Writers, and the Romance Writers of America. Visit her online at breebaker.com.