Hotel Pennsylvania: This is the beginning of the Dreamcatcher gang as they get together, go on adventures and learn how to make their drea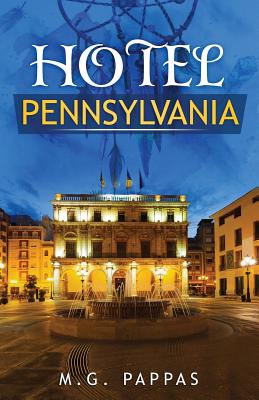 Hotel Pennsylvania: This is the beginning of the Dreamcatcher gang as they get together, go on adventures and learn how to make their drea
An extraordinary weekend
Sarah, Aubrey and their friends are in their most exciting adventure yet They are visiting a 150-year-old hotel and get caught in the magic.
What seems mysterious is not, and what looks fine might not be. Follow the DreamCatchers on their adventures from a person who appears and disappears to accidentally traveling the world.
Can they handle his new superpower?
Can they solve the mystery to find a way to reunite?
Find out in the DreamCatchers Book #1
Hotel Pennsylvania
ISBN: 9781732154605
ISBN-10: 9781732154605
Publisher: Ocean Publications
Publication Date: 04/03/2018 - 12:00am
On Sale: 04/03/2018 - 12:00am
Pages: 120
Language: English
Categories