Aviation & Air Traffic Control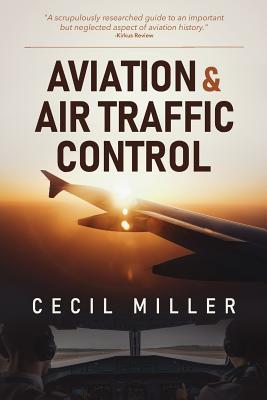 Aviation & Air Traffic Control
This book covers the history of aviation, aviators and behind-the-scenes
life of air traffic controllers. It kicks off with the triumph of the Wright
brothers, the early days of the airplane and manufacturing, the dawn of air
traffic control and airmail, the war hero pilots, the test pilots, the
experimental aircraft, the jet age, the century series aircraft, the first
airlines, and the race to outer space
Cecil Miller showcases his life in the Air Force. From 1955 to 1959, he was
assigned in various locations; (1) in Edwards AFB, (2) in Indianapolis,
Lansing, Kansas City International, Dallas/Fort Worth (DFW) with the FAA,
(3) in DC with the FAA Headquarters, and (4) returning to DFW.
When Cecil retired from the Air Force, he became a contractor for the FAA
and supported their needs. He also worked at the headquarters of the
FAA and provided support for the air traffic control Futuristic Branch.
ISBN: 9781733561204
ISBN-10: 9781733561204
Publisher: Cecil Miller
Publication Date: 12/29/2018 - 12:00am
On Sale: 12/29/2018 - 12:00am
Pages: 336
Language: English
Categories