As I Love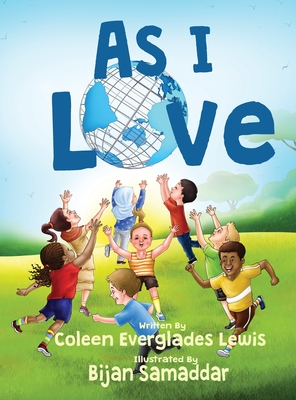 As I Love, is a lyrical picture book about loving oneself and others for our uniqueness. It puts an exclamation mark on friendship and self-love. Friends come in many colors. As you play, share and love, "the sun paints a rainbow in the sky."
As I Love, encourages kids to blend with others who are different. By blending, you become "a more colorful me."
*This book is a great resource for teachers, librarians, and parents to introduce kids to self-love and respect for others who are different.
*Perfect gift for kids ages 4-8 years old.
*Great for building Self-esteem in kids.
*Teaches kids Acceptance.
*Teaches kids Tolerance for others who may be different.
*Introduces kids to Diversity and Inclusion
Patty Spoonbill Books:
Representation, diversity and inclusion matters because all kids matter.
Books become more relatable to kids when they see themselves on the pages of the books they are reading.
Inspirational messages and unique illustrations make this book a great gift idea.
ISBN: 9781734557039
ISBN-10: 9781734557039
Publisher: Patty Spoonbill Books
Publication Date: 02/28/2020 - 12:00am
On Sale: 02/28/2020 - 12:00am
Pages: 32
Language: English
Categories
Social Topics - Self-Esteem & Self-Reliance