I can fix my...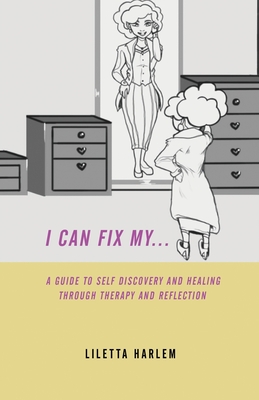 I can fix my...
Out of Stock In Store (Click to Order)
This item may not be available to order. Please call 617-566-6660 for more information.
Are you tired of being in the cycle of bad relationships? Are you struggling with negative feelings about yourself? Many women struggle all their lives dealing with the effects of childhood trauma. We may swing back and forth between looking for someone else to fix us or devoting our energy to repairing others. Or we may seek out love from food addictions, people obsessions and other negative solutions that we have created along the way. While these options may bring what seems like a temporary relief from the inner pain. Ultimately, this leaves us still emotionally broken and in need of healing. This book will take you on my journey of depression, therapy, and healing. I will share with you the steps I have taken to break free from old patterns and perceptions. It takes work, but these self-limiting belief systems based on various traumatic events and experiences in our lives, can be broken. If you are ready to put in the work to self-repair, then now is the time to make it happen.
ISBN: 9781734861723
ISBN-10: 9781734861723
Publisher: Liletta Harlem
Publication Date: 08/04/2020 - 12:00am
On Sale: 08/04/2020 - 12:00am
Pages: 88
Language: English
Categories