Molly Jo Daisy Being the New Kid: A Chapter Book for Ages 9-12 About Emotions, Feelings, Kindness, Moving to a New Town, and Going to a Different Scho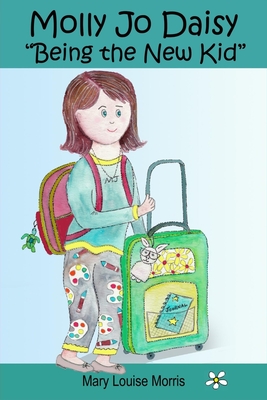 Molly Jo Daisy Being the New Kid: A Chapter Book for Ages 9-12 About Emotions, Feelings, Kindness, Moving to a New Town, and Going to a Different Scho
Out of Stock In Store (Click to Order)
This item may not be available to order. Please call 617-566-6660 for more information.
Chapter book Imagine ten-year-old Molly Jo Daisy at the top of her game. She had a best friend and was a happy-go-lucky girl full of wonder and spirit. But when her family moves to Maple River, Maine, over a thousand miles away, Molly Jo expects her life will never be the same. In fact, she believes her world is turned upside down.
While her younger, likable brother thrives on being new and making friends, Molly Jo struggles to meet people and adapt to her life in Maine. Everything at her new house and hometown seems different and awkwardly unfamiliar. Living in a different house, in a different neighborhood, and in a different state are totally not Molly Jo's wishes. However, Molly Jo's Grandma, her confidante, has constant faith in Molly Jo and encourages her to make friends and give her new home a chance. After Molly Jo discovers a secret book on her closet shelf and then meets her zany neighbors and their giraffe, her new life begins blossoming. Then Anna Lin, another new kid, enters the scene. Between the wise advice in the secret book she discovers, and the wisdom from her Grandma, Molly Jo learns positive, mindful affirmations to help her look beyond the rough patches. Amidst laughter and tears, she learns that being new in her hometown and school comes with privileges and responsibilities. Molly Jo learns how to be the "new kid" with grace and determination. Adults will enjoy the gentle humor in the story. "Molly Jo Daisy: Being the New Kid" is the 4th book in this sweet family life series; this book is the first chapter book. The other three books, for younger readers, are written in verse. If you like honest, heartfelt, and humorous stories from a kid's perspective, you'll enjoy this story. Please
check it out now
.
ISBN: 9781735251202
ISBN-10: 9781735251202
Publisher: R. R. Bowker
Publication Date: 09/07/2020 - 12:00am
On Sale: 09/07/2020 - 12:00am
Pages: 242
Language: English
Categories