Become a Teacher: The Secrets to Become a Successful Teacher (Advice for High School Students Who Want to Become Teachers)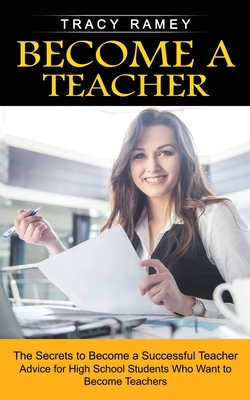 Become a Teacher: The Secrets to Become a Successful Teacher (Advice for High School Students Who Want to Become Teachers)
Out of Stock In Store
This essay sheds light on how to become a teacher, how to find clients as a teacher, and how to be highly successful as a teacher. Moreover, how to generate extreme wealth online on social media platforms in the digital era by prolifically creating ample lucrative income generating assets is explicated in this essay. Additionally, the utmost best income generating assets to manifest into reality for generating extreme wealth online in the digital era are identified, how to become a distinctly successful influencer online on social media platforms is elucidated, and the cornucopia of assorted benefits of becoming a successful influencer online are revealed in this essay.
You'll learn:
Why mornings matter more than you think
The secret to become a positive role model for your fellow teachers and your students
The formula for quick yet powerful morning routine you can share with your students
The steps to fostering profound connection and creating an incredible classroom community
How to pull all the pieces together to become a legendary teacher
This book is about you as a communicator and a facilitator. You are leading these little minds to be one-day become leaders of our world. You see, this is a serious business but the key secret is playfulness. Be playful as much as you can. Be your best friend. This book is intended to travel with you, on the long, but exciting journey. Yes, working with children is a long, partially complicated, but exciting journey. Let's make it together, you don't have to do it alone.
ISBN: 9781774859377
ISBN-10: 9781774859377
Publisher: Darby Connor
Publication Date: 10/21/2022 - 12:00am
On Sale: 10/21/2022 - 12:00am
Pages: 192
Language: English
Categories