Journey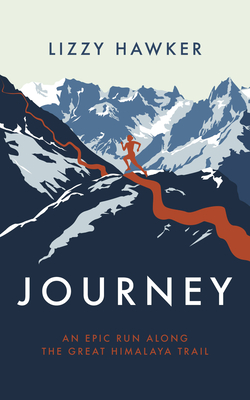 Journey is the story of the ambition, pain and euphoria of an incredible achievement: a non-stop run along the highest mountain range in the world, alone. 

Lizzy Hawker has always run, and run far - and it is the mountains, and specifically the lure of the Himalayas, where she has found the greatest paths, and her greatest challenges. In 2016 Lizzy made a life-long dream come true: A journey on foot through the highest mountain range in the world.

In 42 days of constant running Lizzy became the first person to run the full length of the Great Himalaya Trail's highest pass, a staggering 1,000 miles with 100,000m ascent, crossing twelve 5,000m passes in less than 42 days carrying nothing but the bare essentials.

Battling excruciating blisters, a horrifying episode of snow-blindness – leaving Lizzy without sight for over thirty-six hours – and running through hunger and severe drowsiness, one of Britain's finest ultra-runners, Lizzy Hawker, took on a challenge beyond the realms of the imagination.

In a vivid account of this remarkable record, Lizzy describes how she conquered her fears and traversed what few others have come close to achieving. From what led her to embark on this ultra run and through an exploration of the history of the Great Himalaya Trail, Lizzy describes how the mountains were both her biggest test and her biggest resource in this compelling and quite astounding tale of human feat and endurance.
 
Endurance has always been a way of life for Lizzy Hawker, not only a sport, and her enduring passion is for the mountains and wilderness. Having trained as an environmental scientist she 'fell' into the world of ultra and endurance running almost by chance. Her motivation is to run simply for the love of it, with heart and soul as well as head and legs, and to try to share that joy with others.