Ms Ice Sandwich (Japanese Novellas #4)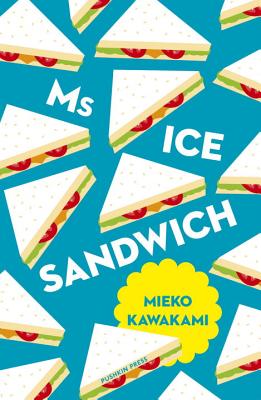 A quixotic and funny tale about first love - from the Akutagawa Prize-winning author.


A boy is obsessed with a woman who sells sandwiches. He goes to the supermarket almost every day, just so he can look at her face. She is beautiful to him, and he calls her "Ms Ice Sandwich", and endlessly draws her portrait.

But the boy's friend hears about this hesitant adoration, and suddenly everything changes. His visits to Ms Ice Sandwich stop, and with them the last hopes of his childhood.

A moving and surprisingly funny tale of growing up and learning how to lose, Ms Ice Sandwich is Mieko Kawakami at her very best.
Mieko Kawakami was born in Osaka in 1976. Her first break was as a singer, making her major-label debut in 2002 and going on to release three albums. Eventually she branched out into writing, first submitting poems to literary magazines and then winning the Akutagawa Prize in 2008. In 2010 she received the MEXT Award for New Artists and the Murasaki Shikibu Literary Prize for her first full-length novel Heaven. She is the author of the novel Breasts and Eggs.

Originally from Manchester, UK, Louise Heal Kawai has lived in Japan for about 25 years and been a translator of Japanese literature for the past 10. Her translations include the bestselling memoir Yakuza Moon by Shoko Tendo, the ground-breaking feminist Taeko Tomioka novel Building Waves, and A Quiet Place by the mystery writer Seicho Matsumoto. Ms Ice Sandwich is her second Mieko Kawakami translation.
ISBN: 9781782273301
ISBN-10: 9781782273301
Publisher: Pushkin Press
Publication Date: 01/23/2018 - 12:00am
On Sale: 01/23/2018 - 12:00am
Pages: 96
Language: English
Categories