Reckless IV: The Silver Tracks (Mirrorworld Series #4)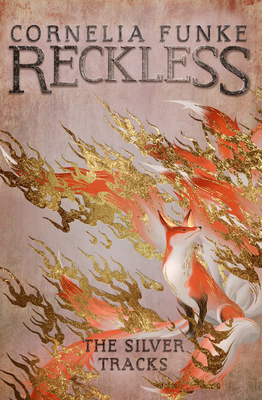 Reckless IV: The Silver Tracks (Mirrorworld Series #4)
Out of Stock In Store
The thrilling fourth instalment in Cornelia Funke's internationally bestselling Reckless series

The fourth adventure through the Mirror leads to the Far East, where Jacob and Fox finally track down Will, who is travelling with rival hunter Nerron. In spite of his misgivings, Jacob agrees to go with them to the Island of the Foxes, in quest of another magical Mirror.

But their search quickly leads them into more peril, and as Jacob seeks security for himself and Fox, he is reminded of a disturbing promise he once made that now threatens everything.

Full of fairy tales and legends, old friends and new enemies, The Silver Tracks is the long-awaited fourth volume in the thrilling Reckless series.
Cornelia Funke is the highly acclaimed, award-winning and bestselling author of the Reckless series, the Inkheart trilogy, Dragon Rider, The Thief Lord and numerous other children's novels and picture books. Born in 1958 in the German town of Dorsten, she worked as a social worker for a few years before turning first to illustration and then to writing. Her books have now sold more than 20 million copies worldwide, and have been translated into 37 languages.