Ghost Sightings: Eyewitness Accounts of Paranormal Activity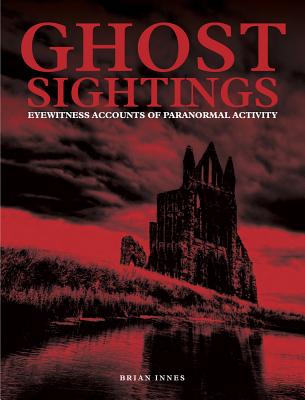 Ghost Sightings: Eyewitness Accounts of Paranormal Activity
From haunted houses to phantom ships, ghostly phenomena are everywhere This intriguing guide looks at dozens of cases--and offers some scientific and parapsychological explanations for these sightings.
Malign spirits and gentle ghosts, apparitions, wraiths, spooky urban myths, and more:
Ghost Sightings
examines all these phenomena throughout history and across the globe. Some cases are famous, others less well known, but they're all riveting. Each entry chronicles the date, location, and what occurred, and offers a historical context and analytical assessment of the event. Extensive appendices provide additional information, including the role of ghosts in the world's religions, out-of-body and near-death experiences, and modern theories on ghosts from such figures as Sigmund Freud and Carl Jung. Illustrated with 100 black-and-white photographs,
Ghost Sightings
explores a subject that has fascinated, amazed, and terrified people from time immemorial.
Brian Innes trained as a scientist and worked as a biochemical researcher before turning to writing. He published a large number of articles and books on forensic science. He died in 2014.
ISBN: 9781782747352
ISBN-10: 9781782747352
Publisher: Amber Books
Publication Date: 02/05/2019 - 12:00am
On Sale: 02/05/2019 - 12:00am
Pages: 224
Language: English
Categories