The Story of Titanic for Children: Astonishing Little-Known Facts and Details about the Most Famous Ship in the World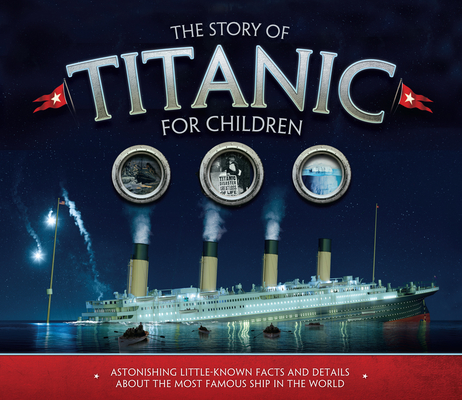 The Story of Titanic for Children: Astonishing Little-Known Facts and Details about the Most Famous Ship in the World
Out of Stock In Store (Available to Order)
It was a night to remember--when the "unsinkable" ship sunk. Introduce children to the unforgettable story of the Titanic.
More than a century after it crashed into an iceberg, the
Titanic
remains as compelling as ever. Now children can explore its beautiful sundecks, marvel at the luxurious design, and relive the tragic sinking of the world's most famous ship. Rich in visual detail, this insightful look at the unfolding disaster will hold kids spellbound with intriguing facts and real-life stories.
Joe Fullman's work includes The Ultimate Guide to Music published by Carlton Books.