The Forever War Vol. 2: Forever Free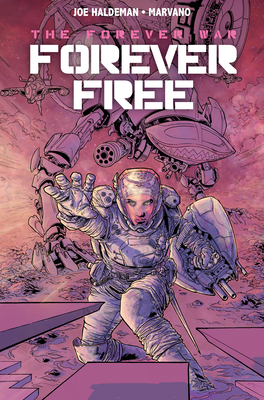 The Forever War Vol. 2: Forever Free
Unavailable
The sequel to The Forever War - Joe Haldeman's legendary intergalactic Vietnam War parable. Stunningly realized by Marvano.

The Forever War has ended and the survivors are left to pick up the pieces. But what remains of the human race struggles to find its place in the universe in the aftermath of the galaxy shattering conflict.
Joe Haldeman is an American science fiction author best known for his award-winning 1974 novel, The Forever War. Many of Haldeman's works, including his debut novel, War Year, and The Forever War, were inspired by his experiences serving in the Vietnam War, and by his re-adjustment to civilian life after being wounded in combat.

Marvano is the pen name of Mark van Oppen, a Belgian comic artist most famous for The Forever War, in collaboration with Joe Haldeman. He works as an illustrator, writer, and comic artist.