Into the Abyss: A neuropsychiatrist's notes on troubled minds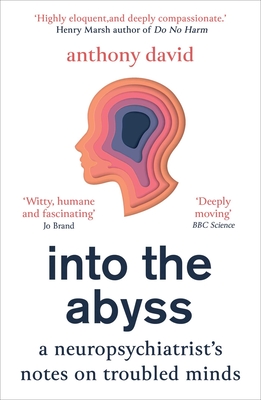 Into the Abyss: A neuropsychiatrist's notes on troubled minds
'Highly eloquent, fascinating and deeply compassionate' Henry Marsh, author of Do No Harm

We cannot know how to fix a problem until we understand its causes. But even for some of the most common mental health problems, specialists argue over whether the answers lie in the person's biology, their psychology or their circumstances.

As a cognitive neuropsychiatrist, Anthony David brings together many fields of enquiry, from social and cognitive psychology to neurology. The key for each patient might be anything from a traumatic memory to a chemical imbalance, an unhealthy way of thinking or a hidden tumour.

Patrick believes he is dead. Jennifer's schizophrenia medication helped with her voices but did it cause Parkinson's? Emma is in a coma – or is she just refusing to respond?

Drawing from Professor David's career as a clinician and academic, these fascinating case studies reveal the unique complexity of the human mind, stretching the limits of our understanding.
Anthony David is Director of the UCL Institute of Mental Health and honorary consultant neuropsychiatrist at the National Hospital, Queen Square. For twenty-eight years he was a consultant psychiatrist at Maudsley Hospital, London, the country's leading psychiatric institution. A Fellow of the Royal College of Physicians, the Royal College of Psychiatrists and the Academy of Medical Sciences, he has published over 600 peer-reviewed articles and is co-editor of the journal Cognitive Neuropsychiatry and the book Lishman's Organic Psychiatry.