Always Making Something: A Lifetime of Curiosity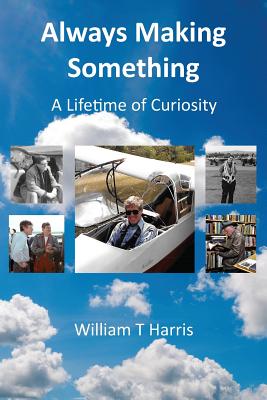 Always Making Something: A Lifetime of Curiosity
Growing up in East Devon, Bill experienced an idyllic childhood, but encountered set-backs when a teenager regarding his education and career. These developed into valuable lessons regarding determination and hard work that shaped the rest of his life. From flying as a teenager to responsibility for aircraft manufacture, Bill's story is a testament to the power of curiosity and initiative and an inspiration for any young person with ambition.
Bill's life has involved him in some historic engineering projects and considerable world-wide travel. These are well illustrated here, with photos ranging from family to aircraft, as well as many other products of a life in engineering manufacture.

This book will interest youngsters seeking inspiration for their own career development, or educators seeking an example story to tell.
ISBN: 9781786234148
ISBN-10: 9781786234148
Publisher: Grosvenor House Publishing Limited
Publication Date: 04/18/2019 - 12:00am
On Sale: 04/18/2019 - 12:00am
Pages: 262
Language: English
Categories