How to Think: Creative Thinking Puzzles: 50 Brain-Training Puzzles to Improve Innovation and Originality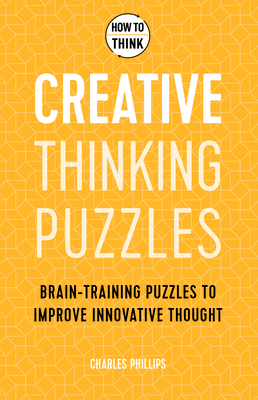 How to Think: Creative Thinking Puzzles: 50 Brain-Training Puzzles to Improve Innovation and Originality
Likely On Our Shelves
Don't get stuck in a rut - unleash your ingenuity with these creative puzzles.
Imaginative thinking helps you in all aspects of life. It allows you to become more resourceful at problem solving, or to develop unorthodox strategies for dealing with any situation that might come your way. These brain-training puzzles will teach you how to break out of the thought patterns that are stifling your ingenuity.
Includes an extended introduction with advice on how to think in new creative ways, as well as How to Think tips to improve your innovative-thinking skills as you power through 50 visually stimulating puzzles.
ISBN: 9781787397835
ISBN-10: 9781787397835
Publisher: Welbeck Publishing
Publication Date: 10/05/2021 - 12:00am
On Sale: 10/05/2021 - 12:00am
Pages: 96
Language: English
Categories