The Sensational Toddler Sleep Plan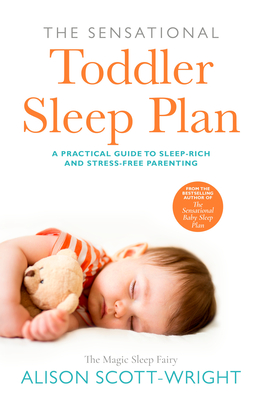 The Sensational Toddler Sleep Plan
Out of Stock In Store
The author of The Sensational Baby Sleep Plan shows parents how to deal with sleep issues in older babies and children.

The Sensational Toddler Sleep Plan gives parents of children aged 12 months plus clear and realistic advice on how to:
Implement Alison's proven and failsafe reassurance sleep-training technique and establish healthy bedtime associations for the older baby, toddler or child.
Understand your toddler's development and implement routine boundaries through responsible and positive parenting.
Manage the changes to routine such as moving from cot to bed and traveling through time zones
Introduce a new baby into the family and deal with sibling issues
Alison also provides her much sought-after advice on acid reflux and dietary-related intolerances for the older baby, toddler, and child.
Baby care expert Alison Scott-Wright will help you manage the transition from baby to toddler and ensure the whole family gets the sleep they need
.
Alison Scott-Wright comes from a vast and varied nursing background. Her successful and ever-expanding consultancy service gives parents factual, reality-based advice on a range of baby-related issues. She is the author of The Sensational Baby Sleep Plan.

Millie Mackintosh is a star of the reality show Made in Chelsea.