Keep F*cking Calm and Color On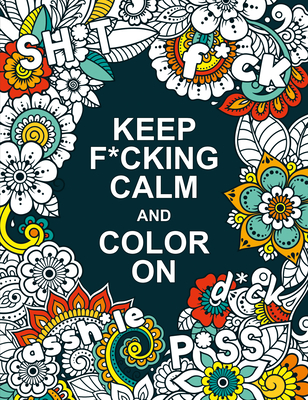 Keep F*cking Calm and Color On
Likely On Our Shelves
A coloring book for adults, stuffed with amusing swear words and soothing patterns

When the pressure's on, lessen your stress and let your creativity loose – along with a volley of swear words! The calming patterns and intricate designs in this coloring book are adorned with amusing obscenities to keep your hands busy, your mind occupied and your feet on the f*cking ground. Color the cr*p out of it!
Founded in 1990, Summersdale is a vibrant publisher that puts its heart and soul into creating exceptional books. They swiftly respond to emerging technology and trends, provide entertaining, informative and innovative content in the genres of travel writing, general non-fiction, health and well-being, and gift and humour.
ISBN: 9781787839953
ISBN-10: 9781787839953
Publisher: Summersdale
Publication Date: 10/05/2021 - 12:00am
On Sale: 10/05/2021 - 12:00am
Pages: 96
Language: English
Categories
Games & Activities / Coloring Books