Violent Radical Movements in the Arab World: The Ideology and Politics of Non-State Actors (Library of Modern Middle East Studies)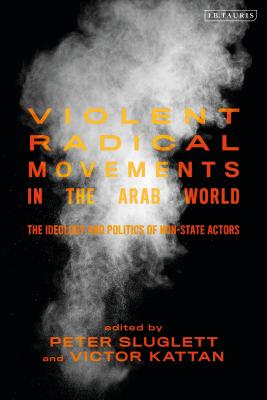 Violent Radical Movements in the Arab World: The Ideology and Politics of Non-State Actors (Library of Modern Middle East Studies)
Violent non-state actors have become almost endemic to political movements in the Middle East and the Horn of Africa. This book examines why they play such a key role and the different ways in which they have developed. Placing them in the context of the region, separate chapters cover the organizations that are currently active, including: The Muslim Brotherhood, The Islamic State in Iraq and Syria, Jabhat al-Nusra, Hamas, Hizbullah, the PKK, al-Shabab and the Huthis.

The book shows that while these groups are a new phenomenon, they also relate to other key factors including the 'unfinished business' of the colonial and postcolonial eras and tacit encouragement of the Wahhabi/Salafi/jihadi da'wa by some regional powers. Their diversity means violent non-state actors elude simple classification, ranging from 'national' and 'transnational' to religious and political movements. However, by examining their origins, their supporters and their motivations, this book helps explain their ubiquity in the region.
Peter Sluglett was a leading historian of modern Iraq and most recently a professor and Director at the Middle East Institute of the National University of Singapore. His most well-known published books include Iraq Since 1958: From Revolution to Dictatorship, co-authored with Marion-Farouk-Sluglett, and Britain in Iraq: Contriving King and Country, both published by I.B.Tauris. Victor Kattan is Senior Research Fellow at the Middle East Institute of the National University of Singapore (NUS). He is the author of two books: From Coexistence to Conquest: International Law and the Origins of the Arab-Israeli Conflict (2009) and The Palestine Question in International Law (2008). Kattan has taught at Yale-NUS College, NUS Law, and the Centre for International Studies and Diplomacy at the University of London's School of Oriental and African Studies (SOAS).
ISBN: 9781788314312
ISBN-10: 9781788314312
Publisher: Bloomsbury Publishing PLC
Publication Date: 07/11/2019 - 12:00am
On Sale: 07/11/2019 - 12:00am
Pages: 264
Language: English
Categories