Mindfulness Crosswords: Everyday Puzzles for Wellbeing (Everyday Mindfulness Puzzles #2)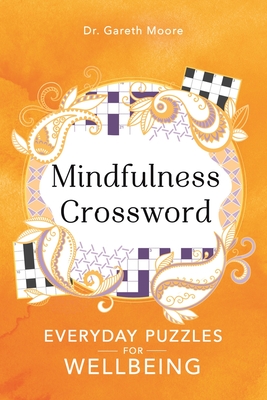 Lose yourself in a puzzle and make space for some "me time" with these mindful crosswords. Put your worries to one side and inhabit the moment, all while giving your brain a gentle workout.
Gareth Moore is the author of a wide range of brain-training and puzzle books for both children and adults, including Anti-stress Puzzles, Ultimate Dot to Dot, Brain Games for Clever Kids, Lateral Logic, Extreme Mazes, and The Ordinance Survey Puzzle Book.
ISBN: 9781789292138
ISBN-10: 9781789292138
Publisher: Michael O'Mara
Publication Date: 10/01/2020 - 12:00am
On Sale: 10/01/2020 - 12:00am
Pages: 192
Language: English
Categories
Games & Activities / Crosswords