For Love or Liberty (MacGregor Legacy #3)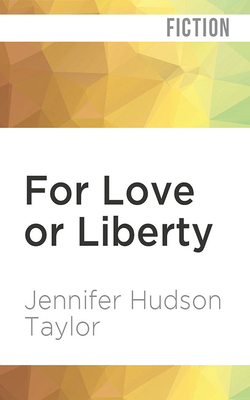 For Love or Liberty (MacGregor Legacy #3)
Grieving over her twin's death, Charlotte Morgan leaves the Carolina coast for the shores of Lake Erie, Ohio, to help care for her niece and nephew. John Deaton is there to assist his brother in the role of a widowed parent. Soon John and Charlotte are locked in a battle of wills as the War of 1812 rages around them.
While John criticizes Charlotte for her interest in politics, her lectures, and her lack of domestic skills, she faults him for his insensitivity, his rigid schedules, and his harsh discipline. The two just can't seem to get along. But could all their bickering be a sign of something more - an attraction between the two? Afraid of loving a man duty-bound to war, she ignores the growing affection between them.
Battle breaks out on Lake Erie. As US naval officers, John and his brother attend their posts. Charlotte turns to fervent prayer and wills her faith to grow strong as she learns to wait upon the Lord. When neither brother returns with the others, Charlotte fears the worst.
ISBN: 9781799766643
ISBN-10: 9781799766643
Publisher: Audible Studios on Brilliance
Publication Date: 10/06/2020 - 12:00am
On Sale: 10/06/2020 - 12:00am
Language: English
Categories