Extreme Weight Loss Hypnosis Guide: Hypnotic Gastric Band And Rapid Weight Loss For Men And Women. Change Your Eating Habits With Meditation And Motiv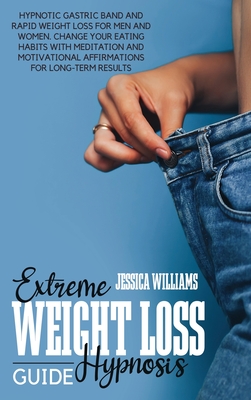 Extreme Weight Loss Hypnosis Guide: Hypnotic Gastric Band And Rapid Weight Loss For Men And Women. Change Your Eating Habits With Meditation And Motiv
Out of Stock In Store
Have you been stuck in a diet and exercise routine, unable to lose the weight that you want to shed? Do you constantly feel like you are being pulled in a million different directions and don't know how to get back on the right track? Don't worry. This guide is here to help you
If you want to shed pounds quickly and effectively, that's what you need: a hypnotherapy program
Whether you've been struggling to lose weight or trying to stick to a diet, you've probably heard of gastric banding. This procedure, which you undergo under sedation and requires a hospital stay, is designed to help you lose weight by restricting the amount of food you can eat. While it can work, it can be cost-prohibitive and risky. So, if you're looking for a less invasive way to drop a few pounds, you might want to try hypnotherapy.
This guide covers:
- Book 1: Rapid Weight Loss Hypnosis and Deep Sleep Meditation
- Book 2: Rapid Weight Loss Hypnosis and Emotional Eating
- Book 3: Gastric Band Hypnosis for Weight Loss
- Book 4: Hypnotic Gastric Band for Extreme Weight Loss
In this guide, I will show you how to lose weight and keep it off with hypnosis.
★ So, what are you waiting for? Click "BUY NOW" to get started immediately ★
ISBN: 9781803440194
ISBN-10: 9781803440194
Publisher: Jessica Williams
Publication Date: 12/27/2021 - 12:00am
On Sale: 08/04/2021 - 12:00am
Pages: 674
Language: English
Categories