Rudolf Hess: A New Technical Analysis of the Hess Flight, May 1941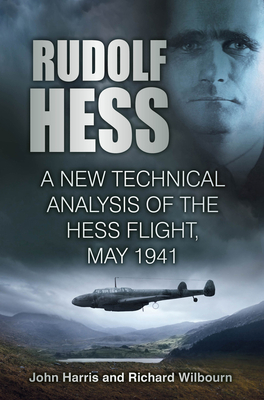 Rudolf Hess: A New Technical Analysis of the Hess Flight, May 1941
Pre-Order (Not Yet Published)
On May 10, 1941, on a whim, Hitler's deputy Rudolf Hess flew a Messerschmitt Bf 110 to Scotland in a bizarre effort to make peace with Britain; Göring sent fighters to stop him but he was long gone.

Imprisoned and tried at Nuremberg, he would die by his own hand in 1987, aged 93. That's the accepted explanation. Ever since, conspiracy theories have swirled around the famous mission.

How strong were Hess's connections with the British establishment? Was the death of the king's brother, associated with the Hess overture for peace? Often overlooked, until now, here Harris and Wilbourn provide an analysis of the flight itself - the flight plan, equipment, data sheets, navigation system - and come to a startling conclusion.

Using original photography, documentation and diagrams, Rudolf Hess sheds new light on one of the most intriguing stories of the Second World War.
John Harris has been researching the Hess flight for 25 years. He has publishing three books on the subject during that time: Rudolf Hess – The British Conspiracy – Jema –1994; Hess: The British Conspiracy – Andre Deutsch –1999; and Rudolf Hess: The British Illusion of Peace – Jema –2010. He lives in Northampton.
His research colleague Richard Wilbourn has travelled with him throughout Europe in search of the truth. Both have contributed articles to History Today magazine and Eye Spy.