Amy Johnson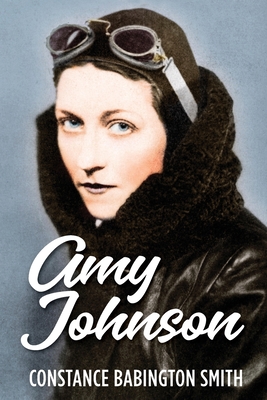 Amy Johnson became a household name after her solo flight to Australia in 1930 which thrust her, ill-prepared and exhausted, into the limelight and almost constant media attention for the rest of her short life. She was to die in mysterious circumstances in 1941 crashing into the sea off Herne Bay. Lauded at the time as 'Amy, wonderful Amy', her achievements have captivated us ever since.
Constance Babington Smith was given access to all of Amy Johnson's private papers by the Johnson family and asked to write a posthumous account of the life of this most enigmatic heroine. Babington Smith's definitive biography unravels Amy Johnson's extraordinary and unconventional life; recreating the drama and excitement of her trailblazing long-distance flights. But she also explores and lays bare the complicated and often unhappy private life that lay behind the strikingly familiar public image.
The book is a compelling and often surprising portrait of Amy Johnson's life and this new Daredevil Books edition includes a rich selection of photographs that convey the many twists and turns of her fascinating life.
Featuring a new foreword by modern pioneering aviator Tracey Curtis-Taylor and an afterword by Jane Priston that brings Amy's story up to date.
ISBN: 9781838440923
ISBN-10: 9781838440923
Publisher: Daredevil
Publication Date: 05/03/2021 - 12:00am
On Sale: 05/03/2021 - 12:00am
Pages: 388
Language: English
Categories