Bletchley Park Number and Mathematical Puzzles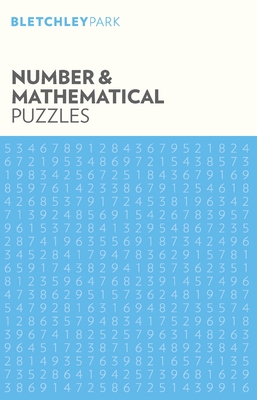 Bletchley Park Number and Mathematical Puzzles
This brilliant and challenging collection of 140 number and mathematical puzzles is produced in association with the Bletchley Park Trust.
During World War Two, Bletchley Park was the workplace for thousands of people whose job it was to read the encrypted messages of its enemies. Follow in the footsteps of wartime codebreakers and solve these tricky mathematical problems These puzzles include:
- Latin squares
- Kakuro
- Number crosswords
- Hidato
- Suduko
- Missing number problems This delightful book is designed with a retro 1940s cover using textured paper, making it a wonderful gift for anyone interested in wartime history, as well as those who simply love a good puzzle
ABOUT THE SERIES:
This series of fun and stimulating puzzle books are produced in association with the Bletchley Park Trust, a vibrant and fascinating heritage site celebrating the World War II codebreakers who were stationed there.
Eric Saunders is a prolific writer of non-fiction for children and adults, specializing in puzzle and activity books. He has been compiling puzzles for more than 35 years and his work can be found in books, newspapers, and websites around the world. He lives in Wales.
ISBN: 9781838577087
ISBN-10: 9781838577087
Publisher: Arcturus Editions
Publication Date: 04/15/2020 - 12:00am
On Sale: 04/01/2020 - 12:00am
Pages: 128
Language: English
Categories