Weather: Hurricanes, Tornadoes, Ice, Lightning and Other Dramatic Weather Events in Photographs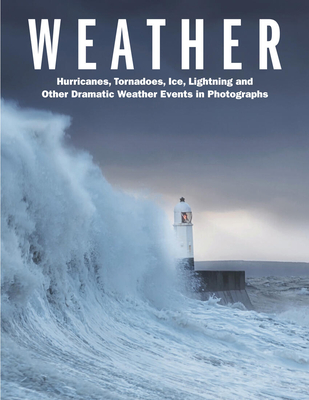 Weather: Hurricanes, Tornadoes, Ice, Lightning and Other Dramatic Weather Events in Photographs
On Our Shelves Now
With 150 striking images and fascinating captions explaining each phenomenon, The Weather celebrates the Earth's weather in all its glory.
Did you know that, on average, a drop of water spends an average of eight days in the atmosphere before falling back down to Earth in the form of rain, sleet, hail, or snow? Or that rain isn't just water? It can have all sorts of things in it, such as dirt, dust, insects, grass--even chemicals. As for snowflakes, you don't just need an ice crystal to make one, but a speck of dust too, around which the ice crystal forms. And it can take 45 minutes for a snowflake, growing all the time, to fall to Earth.
The Weather
offers a photographic view of some of the most spectacular aspects of the weather, from close-up shots of raindrops and snowflakes to beds of fog, from lighthouses turned into ice palaces to frozen forests to lightning bolts striking over water. Ranging from rainbows to, yes, they do exist, moonbows, from typhoons as seen from space to skyscrapers emerging out of the fog, from Nordic winters to Antarctica's desert, from twisters in Colorado to ice storms in New England, and from misty Ireland to dust storms in Namibia, the book includes examples from all around the world.
Robert J. Ford is a writer and editor with a long-standing interest in weather and weather photography. He lives in London, UK.
ISBN: 9781838860448
ISBN-10: 9781838860448
Publisher: Amber Books
Publication Date: 05/04/2021 - 12:00am
On Sale: 05/04/2021 - 12:00am
Pages: 224
Language: English
Categories
Earth Sciences - Meteorology & Climatology