Meadow: The Intimate Bond between People, Place and Plants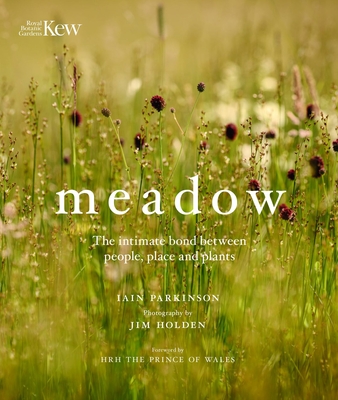 Meadow: The Intimate Bond between People, Place and Plants
An exploration of Britain's vanishing hay meadows: vestiges of a rural past and sanctuaries for future biodiversity.
 
The surviving hay meadows of the British Isles are an intrinsic part of the region's cultural heritage, standing as a pastoral equivalent to the great churches, castles, and stone monuments that dot the islands. These few extant meadows provide not only a tantalizing glimpse into a pre-industrial agrarian past, but also serve as present-day biodiversity hotspots, offering home and sanctuary to hordes of organisms.

Meadow explores the intimate and complex relationships between people, places, and plants that for centuries have shaped the color and character of the classic British hay meadow. Iain Parkinson carefully curates an evocative collection of personal accounts from notable experts in the worlds of science, conservation, and the arts, allowing the complex story of the hay meadow to be told by the people whose lives are deeply entangled with it. The book showcases more than thirty first-person accounts that touch on subjects ranging from grassland restoration, hedge-laying, handcrafts, and archaeology. Beautifully illustrated with nearly three hundred photographs specially taken for the book by Jim Holden, and featuring a new foreword from His Royal Highness Prince Charles, Meadow is not only an insightful guide to the botanical and animal life of the classic British hay meadow but also a long-overdue celebration of the people behind these enigmatic and vanishing grasslands.
 
Iain Parkinson is living collections and conservation manager at Wakehurst, Kew's wild botanic garden.

Jim Holden is a photographer based in Sussex.
ISBN: 9781842467473
ISBN-10: 9781842467473
Publisher: Royal Botanic Gardens, Kew
Publication Date: 01/24/2023 - 12:00am
On Sale: 01/24/2023 - 12:00am
Pages: 228
Categories