The Ghost-Seer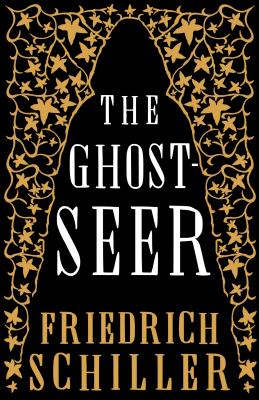 The brooding, introverted Count von O- arrives in Venice during the carnival in order to escape from his duties and live incognito. But after encountering an enigmatic Armenian stranger who makes an uncanny pronouncement, a bizarre chain of events unfolds, involving a Jesuit secret society, a ghostly seance and a mysterious Sicilian magician – leading the Count to question his faith and morality.
First serialized in 1787–89, this multilayered, fragmentary novel – which gave Friedrich Schiller a platform to expound his Enlightenment ideas on society and religion – has thrilled and engaged lovers of Gothic literature for over two centuries.
ANDREW BROWN is an author, a lawyer, and a volunteer police officer who lives in Cape Town, South Africa. He won the Sunday Times Fiction Prize for Coldsleep Lullaby, and his work has also been shortlisted for the Alan Paton Award and the Commonwealth Writers' Prize (Africa Region). He is married and has three children.
ISBN: 9781847497581
ISBN-10: 9781847497581
Publisher: Alma Classics
Publication Date: 03/26/2019 - 12:00am
On Sale: 03/26/2019 - 12:00am
Pages: 144
Categories