Great Lakes Warships 1812–1815 (New Vanguard)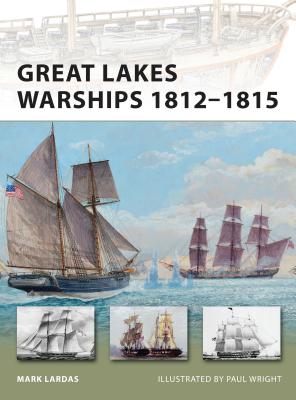 Great Lakes Warships 1812–1815 (New Vanguard)
Unavailable
When war broke out in 1812, neither the United States Navy nor the Royal Navy had more than a token force on the Great Lakes. However, once the shooting started, it sparked a ship-building arms race that continued throughout the war. This book examines the design and development of the warships built upon the lakes during the war, emphasizing their differences from their salt-water contemporaries. It then goes onto cover their operational use as they were pitted against each other in a number of clashes on the lakes that often saws ships captured, re-crewed, and thrown back against their pervious owners. Released in 2012 to coincide with the 200th anniversary of the outbreak of the war, this is a timely look at a small, freshwater naval war.
Mark Lardas holds a degree in Naval Architecture and Marine Engineering, but spent his early career at the Johnson Space Center doing Space Shuttle structural analysis, and space navigation. An amateur historian and a long-time ship modeler, Mark Lardas currently lives and works in League City, Texas. He has written extensively about modeling as well as naval, maritime, and military history.

Paul Wright has painted ships of all kinds for most of his career, specializing in steel and steam warships from the late 19th century to the present day. Paul's art has illustrated the works of Patrick O'Brian, Dudley Pope and C.S. Forester amongst others, and hangs in many corporate and private collections all over the world. A Member of the Royal Society of Marine Artists, Paul lives and works in Surrey.
ISBN: 9781849085663
ISBN-10: 9781849085663
Publisher: Osprey Publishing
Publication Date: 03/20/2012 - 12:00am
On Sale: 03/20/2012 - 12:00am
Pages: 48
Language: English
Categories
History / Military / United States