Edith Head's Hollywood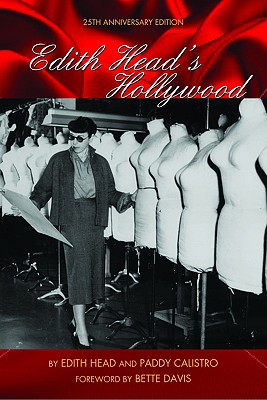 Edith Head's Hollywood
Backordered
Celebrating a quarter-century since its initial release, Edith Head's Hollywood is reissued in trade paper, complete with an expanded photo section featuring the best work of the world's most famous costume designer. Through six decades of Hollywood fashion, Edith Head dressed the screen's best--Dietrich, Lombard, the Hepburns, Hope and Crosby, Grace Kelly and Elvis Presley, to name a few. She won eight Oscars(R). As Bette Davis says in her Foreword, "You'll read her story the way she would have told it--and, indeed, did tell it . . ."
Edith Head worked as a costume designer in Hollywood for more than sixty years. She holds the distinguished record of winning eight Academy Awards, a number which will never be matched by a single costume designer. Miss Head died in 1982.
Paddy Calistro has co-authored several Angel City Press books, and is the publisher and editor-in-chief of Angel City Press.
ISBN: 9781883318895
ISBN-10: 9781883318895
Publisher: Angel City Press
Publication Date: 11/01/2008 - 12:00am
On Sale: 11/01/2008 - 12:00am
Pages: 296
Language: English
Categories
Entertainment & Performing Arts