Anne: An imagining of the life of Anne Frank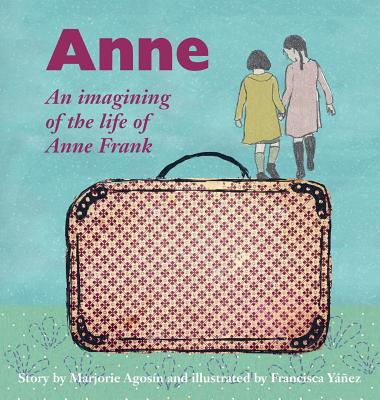 Anne: An imagining of the life of Anne Frank
Out of Stock In Store
Anne Frank was a young Jewish girl forced into hiding with her family by the Nazi regime that occupied the Netherlands in the Second World War.
No one would have known of her, her family or their fate had it not been for the survival of the diary that she kept during this time, a book that has long been an inspiration to the poet and writer Marjorie Agos n.
In her quest to introduce more young people to this tragic tale of the irrepressible Anne, the author provides a lyrical and engaging imagining of Anne's world.
Through Anne's eyes, the reader is taken on the family's journey: their flight from Hitler's Germany, the excitement of a new start in Amsterdam and their eventual confinement in a small set of hidden rooms where they lived in fear of discovery, transportation and likely death.
ISBN: 9781910146262
ISBN-10: 9781910146262
Publisher: Solis Press
Publication Date: 06/12/2017 - 12:00am
On Sale: 05/15/2017 - 12:00am
Pages: 68
Language: English
Categories