The Crane: Selected Poems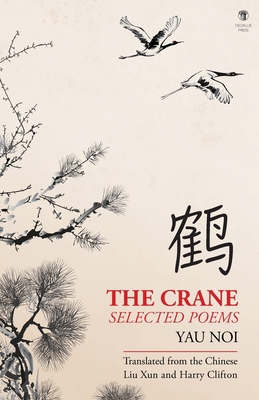 The Crane: Selected Poems
Out of Stock In Store
The Chinese poet Yau Noi, like many of his generation, has known two very different Chinas in the course of his lifetime. Born and raised on a small farm, he later came to experience the complexity of an increasingly urban world. Then as a young man in the late 1980s, he began to describe the profound changes taking place in China through those tumultuous years.
Influenced by surrealism and by the 'Misty' poets who resisted restrictions on art during the Cultural Revolution, Yau Noi's poetry describes distinct 'Before', 'During' and 'After' periods that are both a record of his own journey and that of his country.
"Chinese literature has always been almost too immense to talk about ..." writes Liu Xun in her Foreword to this bilingual Selected Poems. We are grateful to her and co-translator Harry Clifton for giving us a sense in English of these utterly engaging and distinctive poems, and a glimpse of the times that brought them into being.
ISBN: 9781910251942
ISBN-10: 9781910251942
Publisher: Dedalus Press
Publication Date: 04/11/2022 - 12:00am
On Sale: 04/11/2022 - 12:00am
Pages: 110
Language: English
Categories