Binge Eating: Make Peace with Food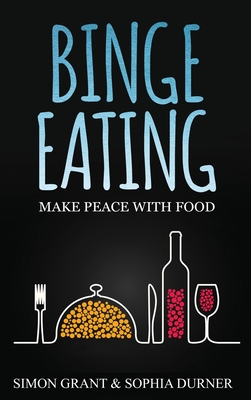 Binge Eating: Make Peace with Food
Out of Stock In Store
I know exactly how you feel.
You feel helpless and tormented by a disease that's ruling your life.
You can't control it.
You see no way out of it.
You've tried every path you've found without getting results, and you're desperate to find a way that's a safe bet; a proven method that will take you out of this maze.
I know how you feel because I used to be just like you.
Binge-Eating Disorder is the most common eating disorder there is. There are more people suffering from this than we know of, and most don't know how to heal the problem. I used to binge. I had no self-control when the disease took over and I had no way of stopping it. I was helpless, and it took me some time to recover my life and heal my relationship with food and with myself.
It is possible, as Binge-Eating Disorder is not a life sentence. You don't have to spend the rest of your life on one binge-eating episode after another. I'm going to teach you how to do this. I'll walk you through the common misconceptions that stop us from controlling our binges, and I'll show you the right way to do it.
Everyone can do it
You don't have to binge-eat for the rest of your life. It's not hard or complicated. If you're having trouble regaining control over your eating habits or if you think it's impossible, that's because you've been doing it the wrong way. Once you learn to control your urges, your binges, and your life, it'll come naturally to you. You can live a normal life just like everybody else's. Life doesn't need to be miserable, and you can start walking your path towards freedom.
You can have a clear, carefully described path to make peace with food. It's right here for you. After all you've been through, you've finally found hope.
ISBN: 9781913597627
ISBN-10: 9781913597627
Publisher: Joiningthedotstv Limited
Publication Date: 03/18/2020 - 12:00am
On Sale: 03/18/2020 - 12:00am
Pages: 116
Language: English
Categories
Psychopathology - Eating Disorders