Emotional Eating: The Secret Code for Recovery and Ending Your Lifelong Food Addiction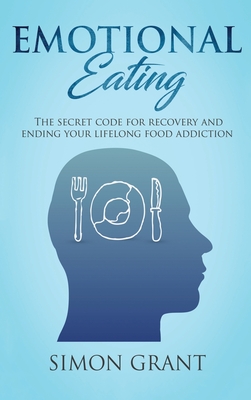 Emotional Eating: The Secret Code for Recovery and Ending Your Lifelong Food Addiction
Out of Stock In Store
Emotional eating: the secret code to ending your lifelong addiction was carefully written to help emotional eaters and food addicts improve their relationship with food. Determined to cater to needs of all, the book will help its readers recognize whether they are an emotional eater or a food addict (yes they mean different things), help them figure out why they do it, highlight the effects of it on their health (mentally and physically), explain the impacts of it on their social life, and guide them on how to overcome the urges with the right mindset and level of control.
It contains the secret code and strategies you need to end that addiction. Each chapter is designed to take you a step further in the journey until you reach the end to recovery. The book is not going to tell you how to stop binge eating in just a few steps; rather, it will totally redefine how you think about food and help you stop emotional eating, permanently. Techniques that claim they can get you off the habit in a day will only have you going back to it the next day. Topics covered in the books include:
What is Emotional Eating?
The Differences between Emotional Eating and Food Addiction
Why We Eat?
The Difference Between Physical Hunger and Emotional Hunger
Physical Hunger Triggers and Emotional Eating Triggers
How Does Emotional Eating Affect Your Wellbeing?
Who Is Susceptible To Emotional Eating and Why?
How to Deal With Emotional Eating and How to Take Back Control

With all the topics covered in the book, you're bound to break free from the lifelong habit and end your food addiction.
ISBN: 9781913597665
ISBN-10: 9781913597665
Publisher: Joiningthedotstv Limited
Publication Date: 02/03/2020 - 12:00am
On Sale: 02/04/2020 - 12:00am
Pages: 146
Language: English
Categories
Diet & Nutrition - Weight Loss